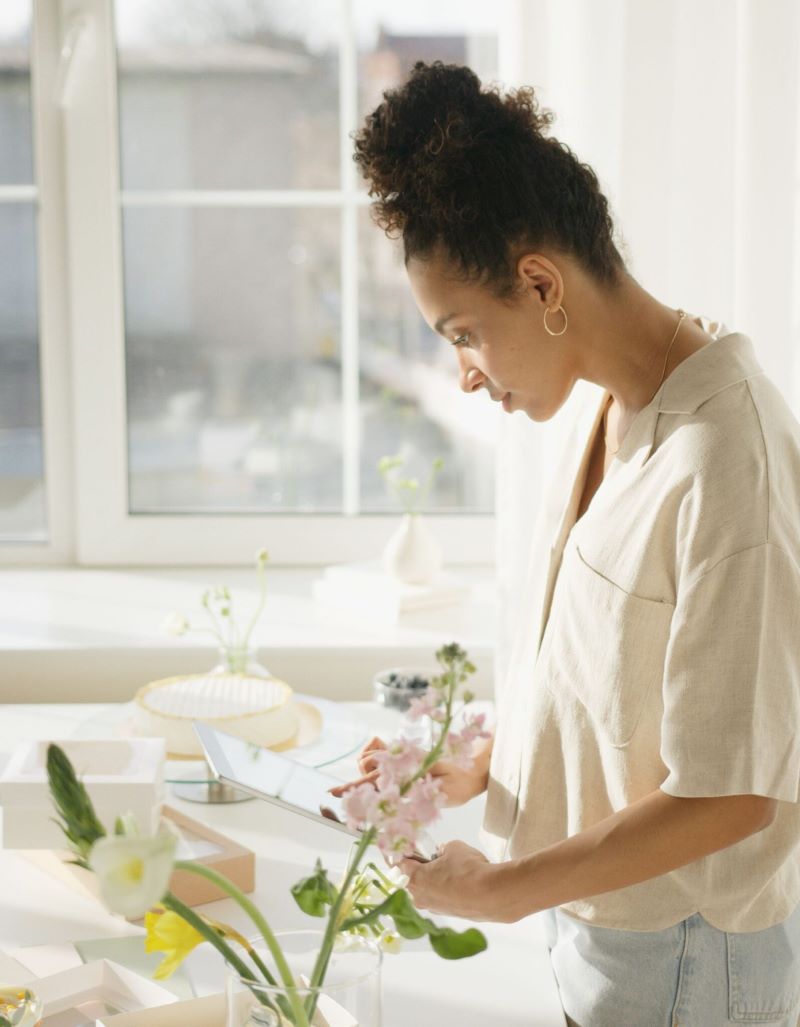 Should you become a Real Estate Agent? 5 Steps.
Thinking about becoming a real estate agent? It's a great career for many reasons: the ability to work from home and make a schedule that works for you, working with people to help reach their housing goals, relatively low start-up costs, and the ability to make a good living. Some people come to a real estate career fresh out of school, but the majority of people make real estate their second career and have come from different professional backgrounds and in different stages of life. One of the cool things about a career in real estate is the ability to harness your natural strengths and put them to use in a service position.
In this article, we'll be focusing on initial licensing requirements for the states of Oregon and Washington, where Portland Northwest Realty Group is licensed, but each state has specific state licensing and education requirements. There are some similarities in requirements that each state shares, and we'll go over those as well.
Check out the requirements and the five steps below to get you on your way to a new career in real estate!
Common state requirements to become a Real Estate Agent
Eligibility requires:
Be at least 18 or 19 years old (depending on the state you are registered in)
Be a legal US resident.
Complete the amount of education hours required for each state.
Pass your real estate exam with a passing grade, determined state to state.
Is being a Real Estate Agent the right choice for you?
To answer that, let's look at a typical day as a real estate agent and explore what the job entails. (You can also read my post "What a GOOD agent really does and what it's worth." to find out more about what really good real estate agents do on a daily basis!)
What does a Real Estate Agent do?
A typical day as a real estate agent is varied. No one sale or client is alike, so your tasks and responsablities are varied and challenging. One day you can be showing buyer clients homes, searching for homes for them online and through your local Multiple Listing Service, scheduling inspections, and negotiating with the sellers agent. The next day you could be getting a seller client's home ready to be listed, meeting with vendors and getting bids for home improvements, attending a photo-shoot for your listing, and making advertisements and filming video for your social media. Then there is prospecting new leads through several channels, and doing paperwork. And those are just a few of the things you do each day! Making sure your clients feel special and remembered long after the sale is also important. Staying in touch with each client on a regular basis by sending cards, writing emails, meeting them for coffee or dinner, and "popping by" to say hello with a small gift are all part of the job. It helps if you like people, are excited about helping people realize the dream of home-ownership, are a good multi-tasker, and feel good about serving others.
What is the salary range?
The salary of a real estate agent can vary significantly. The area (or market) that you serve, how much you work and how many homes you sell, and what kind of clients you specialize in will all effect your salary range. Real estate agents are typically paid on a commission basis (though some are paid hourly). According to the U.S. Department of Labor, the salary of an average real estate agent nationally is around $62,010 (in May 2021).
How much education is required to become an agent in Oregon and Washington?
It depends on how long it takes you to get through the education requirements and pass your exam. Most of the education is now offered online and you can complete it at your own pace. The education hours required for licensing varies from state to state. For Oregon, you need 150 hours of education before you can take the exam. For Washington agents it will take 90 hours of education. It is possible to be licensed in more than one state, and Oregon and Washington agents often make that choice so they can serve their clients in a wider area. Portland Northwest Realty Group has licensing in both Oregon and Washington and specializes in the Portland Metro and SW Washington areas.
State-Specific Real Estate Education Requirements
Each state has its own requirements before issuing a real estate license. Overall, states require specific courses be completed before you take the exam. These requirements, including the number of credit hours needed, can vary from state to state.
What if you don't pass your exam the first time? Don't worry, you are allowed to take the exam more than once (but each time you take it, you will have to pay for another exam! So its best to try to nail it the first time!)
How hard is it to pass the exams?
The exams are rigorous but it should not be a hinderance as long as you give yourself time to learn the material and make sure you pass the practice exams throughout the curriculum before scheduling your final exam.
What is the cost to get your license and start practicing at a brokerage?
In Oregon and Washington paying for your instruction, education, and your licensing doesn't cost a whole lot--it can go from a few hundred dollars to just over $1,000, depending on the state. That is not a whole lot to start a new business, and why I say that the bar to entry in this field is relatively low for start-up.
It is the law that an agent be associated with a Brokerage. The Brokerage provides guidance, mentorship, paperwork review, access to insurance, signage, and much more. Getting started in a Brokerage, varies in fees depending on the Brokerage you choose and the costs associated with joining that Brokerage. At Portland Northwest Realty Group, we try to balance the cost of joining a brokerage with the benefits you receive, along with the desire to give our agents the freedom to work the way they want to and still have training and mentorship when needed. Find out more about becoming an agent partner, at Portland Northwest Realty Group.
5 Steps to Becoming a Real Estate Agent
Each state has its own particular requirements as shown above, but there are five common steps to becoming an agent in Oregon and Washington.
Step 1: Research your state's licensing requirements
Even though Oregon and Washington are neighboring states, the requirements for initial licensing are different. Make sure you read the requirements for Oregon and Washington so you understand what to do and in what order those actions are required.
Step 2: Enroll in a Real Estate Prelicensing education course
Choosing the right educator is important. Many educators are online making the process an easy one, and you can take the courses on a schedule that works for you. Here is a list of 5 educators from Agent Advice that teaches online for both Washington and Oregon, (but there are more out there).
Step 3: Take the Real Estate Agent Salesperson Exam
My advice on timing for taking your test is this: take your test as soon as you can once you feel confident that you know the material well enough to pass. During the prelicensing study material you will have "mini" tests that you must pass before going on to the next section of material. Make sure you take and pass those tests. Once you have taken the final practice exam, try taking it several times, each time passing the test with a score of 80% or higher. Once you feel confident that you know the material, schedule your exam as soon as you can. That way you can keep the material fresh in your mind for the real thing! Each time you take a test, there will be a fee that varies in cost. Check with your online educator about where to take your final exam.
Also, it is important to remember that taking the exam is not the only requirement. Fingerprints and a background check will also be required in Oregon and Washington, and that comes with a small fee. There is also an order to what you need to do first in order to register to take the licensing exam. Check with your educator about the requirements and order for each state, and refer to the Washington and Oregon licensing requirements, above.
Step 4: Pass the Real Estate Salesperson Exam
As I said above, passing the test should not be too difficult if you know the material and have passed your practice exams. There are several ways to take practice exams. Most of the educators have practice exams included with the curriculum that allow the student to take the exam several times until they pass it with high marks and feel ready to take the real test. There are also practice tests and study packages available from other online vendors for an extra fee to really boost that learning and pass your exam on the first try.
Step 5: Choose a Real Estate Brokerage to partner with
As stated above, it is required upon licensing that the new agent find a Real Estate Brokerage to hang the license with, and you may not act as an agent independently. Talk to at least a few Brokerages to find one that you fit well with. As a new agent you want to consider these things, although you may have more criteria that is important to you:
What kind of in-house training do they offer new agents?
What is the culture there?
Do you feel comfortable with the Managing Broker?
How much are the desk fees and what kind of commission splits do they offer?
What tools for daily business tools do they offer and which ones do they pay for?
Do they offer any benefits or discounts?
Do they allow you to work from home if that is important to you?
Once you have chosen a brokerage and completed the final exam, your license will be issued to you and sent to the Brokerage that you have agreed to be licensed with. After your license is issued to both parties and the Brokerage has accepted you, you will be ready to practice under the umbrella and mentorship of your Brokerage.
Be sure to ask lots of questions about the Brokerage and find agents there who might be willing to talk to you about their experiences. The first few years of your practice will require hard work and focus, but it can be tremendously rewarding.
I wish you the best of luck on your decision to become a Real Estate Agent. If you want to talk to me about the process or are interested in what we offer agents at Portland Northwest Realty Group, be sure to drop me a line or give me a call. I'm always happy to talk about this great career and its possibilities.